Category: HR/Org. Development
Senior Executive - Human Resources (Reward & PMS)
ServicEngine Ltd.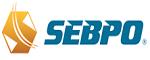 Job Context
The Senior Executive of Human Resources will oversee and execute the organization`s HR Organizational Development tasks mainly Reward, PMS & Operations tasks are completed on time, accurately, and in strategy with company policy.
Job Responsibilities
Assist to develop the medium and long-term compensation strategy for SEBPO to ensure it remains competitive in the labour market, boost employee retention, and attract top talent.
Ensure salaries at the hiring stage or during any internal promotion or lateral transfer are determined with equity and justice and in link with SEBPO Compensation Policy.
Assist the line supervisor & departmental head of Human Resources on global compensation including emerging trends, areas of risk, and the overall competitiveness of SEBPO compensation and benefits packages.
Assist with job analysis to determine the compensation & benefits package.
Prepare job analysis report.
Assist periodic salary reviews and review salary structures based on market benchmarking to ensure competitiveness to attract and retain competent employees.
Monitory and keep records of employees' leave, OT, and LWP.
Assist line manager in preparing monthly payroll process.
Assist the line manager with the yearly performance management system.
Assist with employees' confirmation process on time and negotiate for salary raise to control the compensation budget.
Assist supervisor in preparing compensation and benefits budget.
Prepare and communicate employees' confirmation & promotion letters.
Assist to design pay-for-performance criteria and monitoring for better result.
Assist supervisor in implementing legal benefits as per BLA & BLR.
Assist the supervisor in designing KPI based performance management system.
Any other tasks assigned by the department.
Employment Status
Full-time
Educational Requirements
Bachelor's degree in Accounting, Business Administration, Human Resources or any Related Field.
Skills Required: Bangladesh Labor Law, Communication, Microsoft Excel
Experience Requirements
3 to 4 year(s)
The applicants should have experience in the following area(s):
HR project, PMS (KPI), Rewards
The applicants should have experience in the following business area(s):
BPO/ Data Entry Firm, IT Enabled Service, Manufacturing (FMCG), Real Estate
Additional Requirements
Age 25 to 30 years
Both males and females are allowed to apply
Advance knowledge on Microsoft excel
Sound knowledge in total reward toolkit & PMS system
IELTS or relevant certification will add value
Sound knowledge on project management
PGD in HRM will be an added advantage
Any additional Professional Qualification/Certification or Certified Training Course in a related discipline will be considered as an added advantage.
Candidate should be proficient in using Microsoft Office
Good typing skill both in English & Bangla
Should have good command on English & Bangla with good speaking and writing skill
Should be enthusiastic, pro-active, dedicated, punctual and hard working.
Sharp knowledge on Bangladesh Labor Law
Willing to work under pressure and timeline
Physical Requirements: 1. Prolonged periods of sitting at a desk and working on a computer. 2. Must be able to lift 15 pounds at times.
Person with disability are encouraged to apply
Job Location
Dhaka (Kawran Bazar, Mohakhali)
Salary
Tk. 20000 - 35000 (Monthly)
Compensation & Other Benefits
Weekly 2 holidays, Insurance
Lunch Facilities: Partially Subsidize
Salary Review: Yearly
Festival Bonus: 2
Medical bill coverage and discounts on diagnostics.
Own tea/coffee make station and prayer room.
One yearly team outing.
Internal and external training.
Attractive Leave Packages: Casual Leave, Sick Leave, Annual Leave, Maternity Leave
Job Source
Bdjobs.com Online Job Posting.
Job Summary
Published on: 24 Jan 2023
Vacancy: 1
Employment Status: Full-time
Experience: 3 to 4 year(s)
Gender: Both males and females are allowed to apply
Age: Age 25 to 30 years
Job Location: Dhaka (Kawran Bazar, Mohakhali)
Salary: Tk. 20000 - 35000 (Monthly)
Application Deadline: 23 Feb 2023
---
Applicants are encouraged to submit Video Resume
You can set Priority Level during apply.
new
Courses from Bdjobs eLearning
Online Payment is Now Smarter, Easier, Safer
Read Before Apply
Applicants are encouraged to submit Video Resume.
*Photograph

must be enclosed with the resume.
Apply Procedure
Application Deadline : 23 Feb 2023
Published On
24 Jan 2023
Company Information
ServicEngine Ltd.
Address : House# 8, Abbas Garden, DOHS Mohakhali, Dhaka - 1206
Web : www.sebpo.com
Business : SEBPO is a leading global outsourcing partner to many of the world's largest advertising, technology and media companies. The company specializes in ad operations, creative services, quality assurance and data solutions. SEBPO offers industry expertise and process governance so organizations can scale, innovate and control costs.
SEBPO has been consistently recognized as one of the "5000 Fastest Growing Private Companies in America" by Inc.
Founded in 2006, SEBPO is based in New Jersey with delivery centers in Bangladesh and El Salvador. To learn more about SEBPO, please visit www.sebpo.com