Category: NGO/Development
Senior Officer, Monitoring, Monitoring, Evaluation, Accountability and Learning (MEAL)
BRAC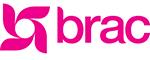 Job Context
JOB PURPOSE: The position is responsible for assisting in implementing organization and program monitoring system, tools and guidelines. S/he is responsible for collecting information from programs, enterprises and support functions for activity/ output/ outcome monitoring. The position also ensures quality of data and, support district level program personnel to improve quality of program.
SAFEGUARDING RESPONSIBILITIES:
Ensure the safety of team members from any harm, abuse, neglect, harassment and exploitation to achieve the safeguarding goals while acting as a key source of support, guidance and expertise for establishing a safe working environment in accordance to its reporting procedures.
Follow the safeguarding reporting procedure in case any reportable incident takes place, encourage others to do so
Practice, promote, encourage and endorse the safeguarding policy and implementation standards among team members in case of any reportable incident
Job Responsibilities
Plan and conduct data collection on the field following the set guidelines for survey, focusing on data quality
Collect data as per questionnaires designed in Open Data Kit Software by using smart phone or tab, and review and submit to server within timeline
Keep summary on monitoring findings through prescribed format and immediately share with concerned program branch
Present monthly monitoring findings to program in the district monthly meetings
Look for additional observations, check on the quality of questions etc. and provide feedback to analysts
Propose quarterly district monitoring plan upon discussion with respective programs
Employment Status
Full-time
Educational Requirements
Bachelor from any recognized university
Additional Requirements
Have excellent communication and english writing skill
Excellent team player
IT skill (MS Word and Excel, PowerPoint, internet, data entry in tab-based formats)
Have knowledge on data collection techniques and sampling methodology and monitoring concepts
Have knowledge of social enterprise/business, health, and education sector in Bangladesh is a plus
Have to be result oriented, able to work under tight deadlines
Self-motivated, amiable, able to mingle in various cultures and have strong ethics and integrity
Compensation & Other Benefits
Festival Bonus, Health & Life Insurance and others as per policy
Job Source
Bdjobs.com Online Job Posting.
Job Summary
Published on: 13 Jan 2022
Vacancy: Not specific
Employment Status: Full-time
Experience: At least 1 year(s)
Job Location: Dhaka
Salary: Negotiable
Application Deadline: 12 Feb 2022
Courses from Bdjobs eLearning
Online Payment is Now Smarter, Easier, Safer
Apply Procedure
Application Deadline : 12 Feb 2022
Published On
13 Jan 2022
Company Information
BRAC
Business : BRAC's vision is a world free from all forms of exploitation and discrimination where everyone has the opportunity to realise their potential. The organisation was founded in Bangladesh in 1972 and acts as a catalyst, creating opportunities for people to transform their lives. BRAC believes in integrity, inclusiveness, effectiveness, and innovation in all areas of work. BRAC uses an integrated model to change systems of inequity, through social development programmes, humanitarian response, social enterprises, socially responsible investments and a university. It operates in conflict-prone and post-disaster settings in 11 countries across Asia and Africa.

BRAC is a global leader in developing cost-effective, evidence-based programmes, and has been ranked the #1 NGO in the world for the last five years consecutively by NGO Advisor.