Category: Commercial/Supply Chain
Sr. Executive (Commercial)
Basher Spinning Mills Ltd.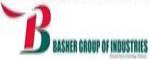 Job Context
Job Location - Dhaka (Head Office)
Job Responsibilities
Prepare Commercial documents for Import & Export operation.
Prepare all Commercial Import & Export documents (bill of exchange, Commercial Invoice, Packing List, Buyer Packing List, Truck challan, Beneficiary Certificate, Shipping Bill etc.) and others documents prepare for Buyer, Customs and Bank purpose.
Analysis all in hand L/C(s), stock of goods, requirements of buyer, transport capability to make delivery schedule and deliver the goods within shipment period.
Communication with the Bank for (All Import & Export activities, Loan Sanction, Renewal & Repayment, LC, Purchase, Maturity Payment & Collection).
Having knowledge of procedure for import and commissioning of Capital Machinery and Spare Parts of Spinning industry.
Operations regarding HS code, Customs Act, Import Policy, and Export Policy, Bond formalities, Insurance and other related laws applicable for Import & Export.
Capable of doing works related to C & F agent & Buyer.
Having Sound knowledge on GSP, Cash Assistance Certificate.
Follow up export relative all activities, with bank for LC open, Payment and document collection etc.
Follow up work with inventory department, communication with bank, buyer for party acceptance, payment, maturity collection.
Prepare LC opening & closing statement for Report to Management.
Regularly monitoring & tracking various stages of Export/import as well as payment follow up.
Any others task assigned by the superior & Management.
Employment Status
Full-time
Educational Requirements
MBA/BBA/ Graduate, in any discipline from public/ private University.
Additional Requirements
Age at most 30 years
Only males are allowed to apply
Applicant should have experience of Commercial work in Spinning Mills, Group of Company.
Having Good knowledge of Commercial Activity, Import/Export, L/C Documentation.
Having knowledge in computer & Software is must.
Having banking knowledge is Must.
Should have good written & oral communication skill in English.
Salary
Negotiable
Attractive salary & benefits will be offered to the desired candidate.
Compensation & Other Benefits
Lunch Facility
Mobile Bill
TA/DA Bill
Others as per company policy.
Job Source
Bdjobs.com Online Job Posting.
Job Summary
Published on: 23 Jun 2022
Vacancy: 01
Employment Status: Full-time
Experience: At least 2 year(s)
Gender: Only males are allowed to apply
Age: Age at most 30 years
Job Location: Dhaka
Salary: Negotiable
Application Deadline: 23 Jul 2022
You can set Priority Level during apply.
new
Courses from Bdjobs eLearning
Online Payment is Now Smarter, Easier, Safer
Apply Procedure
Application Deadline : 23 Jul 2022
Published On
23 Jun 2022
Company Information
Basher Spinning Mills Ltd.
Address : BH Plaza, Ka- 50/2, Jagonnathpur, Abdul Aziz Sarak, Progati Sarani, Dhaka - 1229
Business : Yarn Manufacturing