Category: NGO/Development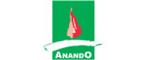 Job Context
Contract period: 01.09.2021 to 31.08.2022 (12 months)- Possibility of extension
Proposed start date: 1st of September 2021
Location: Teknaf Based - Working area Camp 24 ( Leda) and Camp 27
Job Responsibilities
Employment Status
Contractual
Educational Requirements
Masters in Social Sciences/English Literature/ Development Studies Mass Communication/ Public Health/Disaster Management or any other relevant disciplines from recognized university
Additional Requirements
10 years working experience on Monitoring & Documentation Works and among them at least 2 years of experience in similar position.
At least 5 years of experience in the sector of WASH, Hygiene promotion, Public Health, Disaster Management or Humanitarian Assistance
Proven skills and competencies to work with MS/ Excel, MS Access, SPSS is preferable
Must have clear understanding & experience in baseline survey, M&E process and tools
Have knowledge on qualitative and quantitative M&E system, large data based management, monitoring of WASH & Hygiene promotion based programs and emergency response
Knowledge of the major evaluation methodologies (qualitative, quantitative, mixed method, and impact) and data collection and analysis methodologies (GIS etc.)
Experience in planning and managing surveys, developing and refining data collection tools, and with data quality assessments and oversight
Ability to handle multiple tasks simultaneously in a fast-paced environment, set priorities, etc.
Skilled in computer literacy; report writing, strategy planning and others related documentation
Excellent command on writing in both English and Bangla language
Skill in file management & E-communication
dynamic individual with a demonstrated ability to achieve results in a demanding and difficult environment
Practical, quick, reasoning skills; must be able to communicate with all parties of the project
Demonstrated ability for people management
A team player; committed to motivating and leading staff
Clear understanding of the working of major donors and their perspective, requirements and standard
Able to work and manage in a hardship post and willingness to frequently travel in and out of field
Good computer skill
Willing to travel in remote areas
Willingness to be based in the field.
Commitment to working with Humanitarian organization.
Very Good Team player
previous work experience in refugee camps
previous work experience in emergency settings
Job Location
Cox's Bazar (Teknaf)
Salary
Taka up to 120,000.- Per Month
Job Source
Bdjobs.com Online Job Posting.
Job Summary
Published on: 19 Jul 2021
Vacancy: Not specific
Employment Status: Contractual
Experience: At least 10 year(s)
Job Location: Cox's Bazar (Teknaf)
Application Deadline: 31 Jul 2021
Bdjobs Training is now at Chattogram
Online Payment is Now Smarter, Easier, Safer
Read Before Apply
Interested and motivated candidates must submit a CV and cover letter. Applications can be submitted by e-mail to "anandowhh2020@gmail.com" with subject "application for the post of Project Manager"

Applications must include proof of relevant experience and references.

Ensure working phone number is included in the application. Shortlisted candidates will be notified by phone. Please be aware that application material is not returnable.
Apply Procedure
Send your CV to anandowhh2020@gmail.com
Application Deadline : 31 Jul 2021
Published On
19 Jul 2021
Company Information
Anando
Address : 13A/ 4A, Babar Road, Block-B (1st Floor) Mohammadpur, Dhaka-1207.
Web : www.anando-bd.org