Category: NGO/Development
Programme Assistant
icddr,b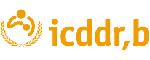 Job Responsibilities
Programme Management Support
Assist in developing programme management plan;
Collect training materials, programme materials and logistics from head office;
Maintain the quality of the ongoing project activities.
Liaison with Govt. NGOs and other stakeholders
Maintain liaison with Govt. Officials, NTP authority, and relevant stakeholders within the designated area;
Representing the ACTB project at the district level and work to build rapport with all the stakeholders in the assigned division from time to time;
Share findings with Assistant Program Managers, Program Manager, Project Coordinator and other leaders and seek inputs;
Provide support to the Assistant Program Managers in assessing data quality and address errors.
Programme Implementation and support
Work in a team to prepare a work plan and performance framework as instructed by the Programme Officers;
Coordinating with NGOs/GoB/UN organization staff at the designated area;
Collaborate with monitoring, evaluation, and learning team to support implementation monitoring in order to ensure efficient project implementation.
Logistics support for implementation
Assist in training staff on project implementation;
Support in team and initiate activities as per project plan.
Employment Status
Full-time
Educational Requirements
Bachelor degree in any discipline.
Additional Requirements
3 years working experience in the field implementation of development programs. Experience with the implementation of TB program activities will be an added advantage.
Ability to deal with ambiguity
Ability to listen, adapt, persuade and transform.
Excellent written and oral communication skills
Proficiency in both English and Bengali
Excellent organization skills
Possesses a drive for excellence
Excellent working knowledge with NGOs
Knowledge on Health System of Bangladesh
Knowledge of culture practiced by sexual minority
Programme Implementation
Liaison with GoB Officials
Proven skills on budgeting and expenditure monitoring
Knowledge of Administrative Policies and Procedures
Job Location
Anywhere in Bangladesh
Salary
Annual Tk. 397,970/- inclusive of house rent and conveyance allowances and other admissible benefits.
Compensation & Other Benefits
14.8% provident fund contribution, income tax paid by icddr,b, children allowance @Tk.1,917/- per child per month, festival bonus, contributory healthcare support including dependent spouse and children, group life insurance and subsidized canteen. Transport and daycare facilities are subject to space availability.
Job Source
Bdjobs.com Online Job Posting.
Job Summary
Published on: 20 Jul 2021
Vacancy: 40
Employment Status: Full-time
Experience: At least 3 year(s)
Job Location: Anywhere in Bangladesh
Application Deadline: 31 Jul 2021
Courses from Bdjobs eLEARNING
Online Payment is Now Smarter, Easier, Safer
Read Before Apply
Please mention your preferred duty station while applying.

The Organization reserves the right to make an appointment at a grade lower than that advertised.
Apply Procedure
Application Deadline : 31 Jul 2021
Published On
20 Jul 2021
Company Information
icddr,b
Business : icddr,b is a Bangladesh-based international health research institute that strives to solve key public health problems through high-quality scientific research and innovation. Policy-makers and practitioners utilize our evidence and expertise to improve health outcomes and prevent premature death and disability worldwide. Established more than 50 years ago, we continue to provide life-saving services to the people of Bangladesh, and to nurture the next generation of global health leaders.